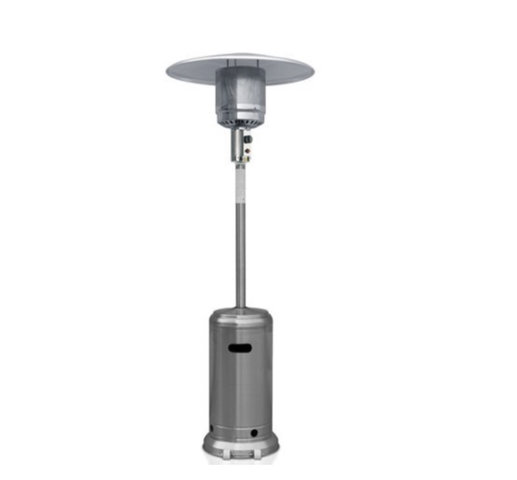 Propane Patio Heater
Actual Size: 2.75'L x 2.75'W x 7.5'H




Propane Patio Heater Rental in Dallas TX
What is the Propane Patio Heater all about?
This Propane Patio Heater puts out 47,000 BTU's to help warm a patio or tent on a cold winter night. Propane is included and can last up to 6 hours. Multiple heaters may be needed for larger spaces. Our Propane Patio Heaters are typically only utilized during the cold, winter months which is the perfect unit to keep everyone in the party warm. Our Propane Patio Heaters provide 360 degrees of adjustable radiant heat with quiet operation.
Our Propane Patio Heater rental does not need electric power. It is ideal for hotels, restaurant patios, any special event and or other entertainment areas. This Propane Patio Heater rental already comes with a full propane tank enough for up to 6 hours. The Propane Patio Heater has a sufficient area coverage for people to come together and bring a cozy warm feel. Also keep in mind that our Propane Patio Heaters are very economical.