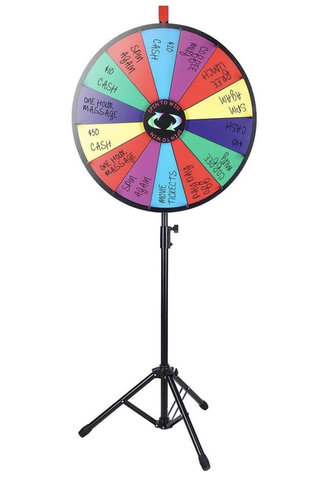 Prize Wheel Rental
Prize Wheel TX Rental
What is the Prize Wheel all about?
Now you can always play the roulette with our Prize Wheel anytime, anywhere! Find a nice flat surface in a parking lot, the beach, lawn, backyard, your patio etc. Set up our Prize Wheel and make your party fun and exciting. This contraption has 14 customizable colored prize slots, for logos or for texts. Each spin would also produces clicks, which adds up to the excitement.
The Prize Wheel is great for school fields, church events, corporate events, block parties, backyard parties, birthday events and so much more! The Prize Wheel is your savior when it comes to selecting randomly, specially in any games of chance you would want in yoru party.