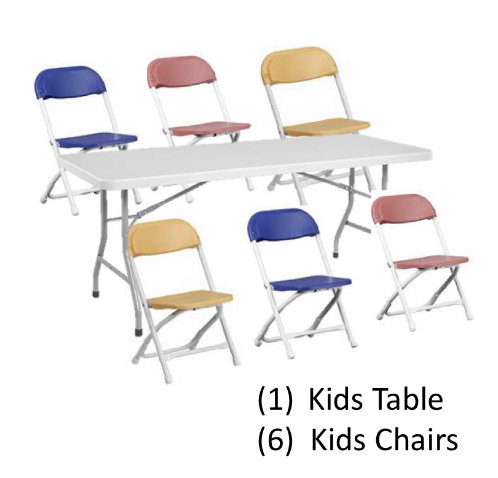 Kids Table and Chair Set
Our Toddler Table and Chair Sets are a fantastic addition to your get together! Our smaller chairs are easy for the youngest fans to get in an out of and our tables are the perfect height for them to enjoy their hot dogs and birthday cake!! Sets are appropriate for kiddos 3-6 and under.
Package includes 1 (4ft) table and 6 colorful chairs (2 yellow) (2 red) and (2 blue).