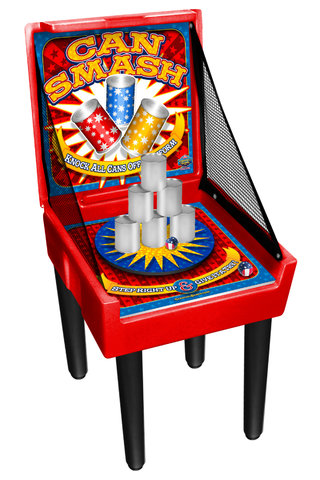 Can Smash Carnival Game
Can Smash Game TX Rental
What is the Can Smash Game all about?
Knock down those cans! Players face their biggest challenge yet with the Can Smash Game. Six stacked cans are standing between you and your goal. The Can Smash Game comes in 6 cans and 3 tacky sacks. A single player throws the tacky sacks one at a time. All cans must be completely knocked off the pedestal to win!
Other game play ideas:
Top Can Only - try to knock off only the top can without hitting any of the other cans

Single Throw - try to knock off all six cans off the pedestal in just one single throw
This Can Smash Game rental is great for schools, corporate events, church events, corporate events, fundraisers, block parties and a whole lot more!