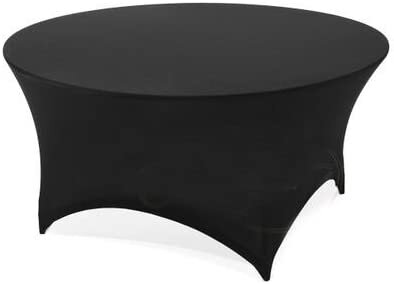 60" Round Stretch Tablecloth Black Only
60" Round Stretch Tablecloth Black Only
A 60" inch round stretch tablecloth is a type of tablecloth that is designed to fit a round table with a diamter of 60 inches. Stretch tablecloths are made from a stretch fabric that conforms to the shape of the table and fits snugly without wrinkles or sagging. They are commonly used for weddings, banquets, trade shows, and other special events.
When renting a 60" inch round stretch tablecloth, be sure to get this for the 60" inch round table rental to insure a proper fit. Also, consider the color and style of the tablecloth matches the overall theme and decor of your event. Finally, be sure to follow the care instructions provided.
The rental of the 60" round stretch tablecloth is for the cost of the linen. The rental cost of the linen does NOT inlcude setup and take down.