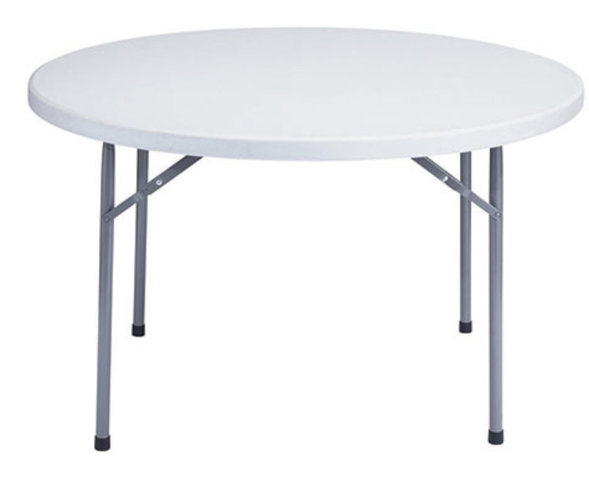 48" Round Table
48" inch White Round Table can sit 6 people. Need a place to hold presents, a feature table, cake table, food or somewhere to eat? Here is the answer!
Looking for a larger round table? Try our 60" Round Table
Please note when reserving tables and chairs online, you will need a minimum order of $125 to qualify for delivery, and a delivery fee will be charged. If you have any questions, please feel free to contact our office at 469-600-2291.
When renting tables and chairs, if also renting an inflatable, the inflatable will be delivered with no additional fee.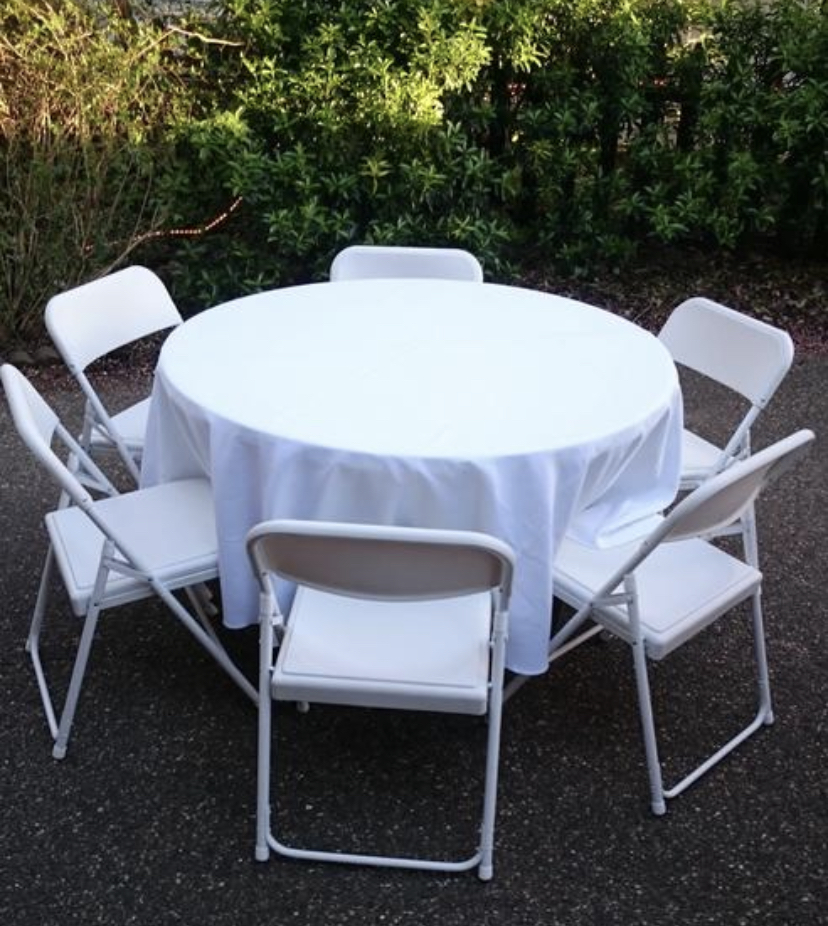 Round 48" round table for rent, Garland, Tx. | Round 48' round table for rent, Dallas, Tx. | Round 48" round table for rent, Heath, Tx. | Round 48" round table for rent, Sachse, Tx. | Round 48" round table for Rent, Balch Springs, Tx. | Round 48" round table for rent, Rockwall, Tx. | 48' Round table for rent, Wylie, TX. | 48" round table for rent, Murphy, TX. | 48" Round table for rent, Plano, Tx. |