EVENT RENTAL EQUIPMENT FOR DALLAS, TEXAS
Bounce Universe Event Rental Dallas, Tx
For the largest event rental inventory in and around Dallas, Texas, turn to the company that has been trusted with area events for more than a decade: Bounce Universe. Why deal with multiple companies for your eventâ™s various needs when you can get everything from one place? No matter what type of event youâ™re planning for, whether itâ™s a formal wedding or a fun-filled school carnival, we have everything you need to make your occasion memorable.
The event rental industry is rapidly growing, and with so many companies to choose from, sometimes it can be difficult to spot their differences. However, there are several benefits to working with Bounce Universe for your event rental needs, including:
*Convenience - We are happy to provide rentals for events occurring at any time of day, any day of the year including holidays, and we also include delivery, setup, and takedown services with all of our equipment.
*Safety and cleanliness - We take safety and cleanliness very seriously, which is why our equipment is cleaned and thoroughly inspected on a regular basis. Our highly trained staff will take you on a safety walkthrough before your event, so you can see that your equipment's safety features are working properly. Plus, we can also provide attendants for any of our event rental equipment for additional peace of mind.
*Reliability - Bounce Universe is a fully staffed company with its own warehouse and office. Unlike some smaller companies that lack these resources, we can always be trusted to show up when we say we will. We also provide our customers with 24-hour support and backup equipment, so you can count on us to help ensure your event is a success.
With Bounce Universe, you'll probably find that the best part of working with us is our huge selection of event rental items. We can provide your basic party needs, like
tables
, chairs, kids chairs or best called
toddler chairs
and tables, canopies and tents, as well as a seemingly endless array of entertainment rentals, including
dunk tank
rental, carnival game rental, arcade rental, and so much more.
CLICK HERE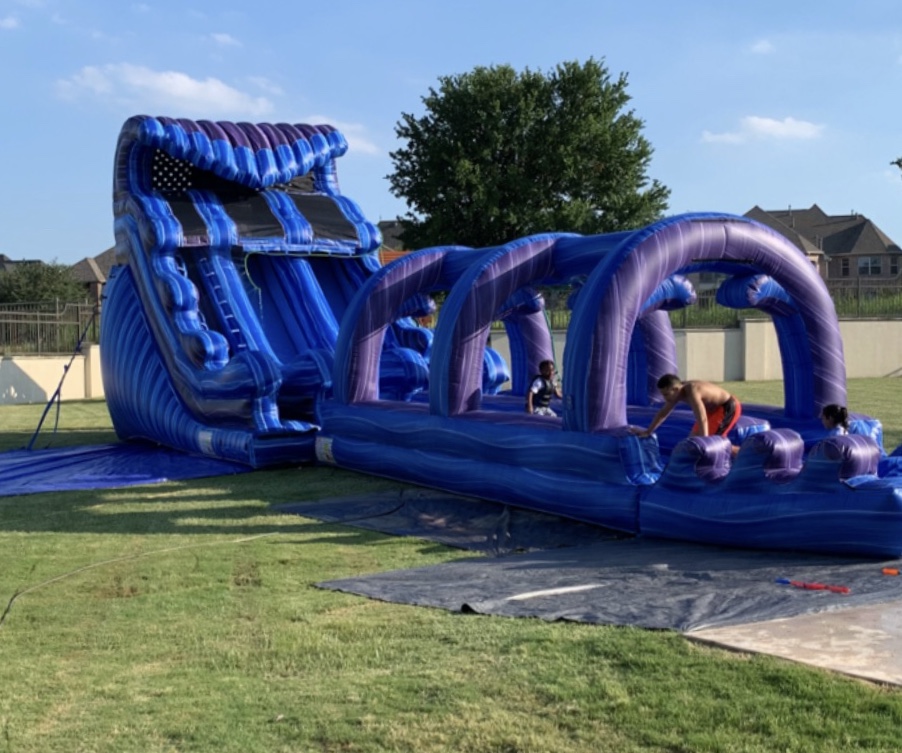 To learn more about our vast selection of event rental equipment and the event planning options we offer for GARLAND, TX, please
Click here to contact us
today.