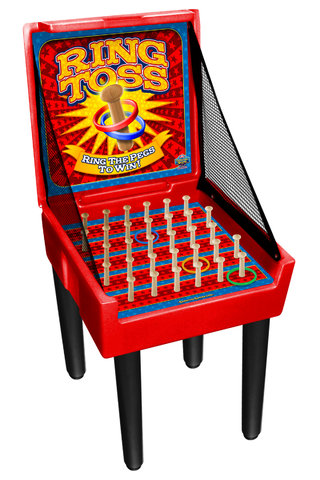 Ring Toss
Ring Toss Carnival Game Rental
Toss a ring over a game peg. Ring Toss Carnival Game Rental is a staple of the festival forever! Just unpack and unfold and your're all set to have fun! A single player throws six to twelve rings, one at a time (as determined by difficulty). Players of all ages are going to have a great time scoring points, there are 5 multicolored rows with 6 pegs, just set a mark and differentiate point values for each color or row and players are going to be lining up to the best scores for their rival. Get a ring over any game peg to win!
Alternate Game Play Idea
-Identify rewards on the board based on the colored zone of the peg row for an added difficulty. Ring one peg for the corresponding prize in the correct row.
Rent this with any Inflatable Rental and save $10