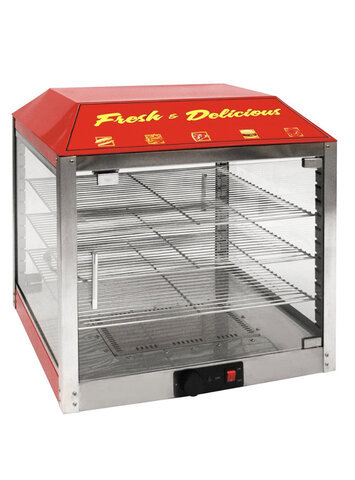 Pizza Warmer
Pizza Warmer Rental Dallas TX
This pizza warmer machine is great to keep pizzas up to 16 inches warm for your special event. The unit's front and back doors give easy access, and raised racks are included to help the shelves to be kept clean and the pizza super fresh. For rear counter full service or front counter self service operation. The Pizza Warmer Rental has 3 adjustable chrome-plated racks that can be installed in or sloped positions. Pizza Warmer Rental can also be used to store other food items such as pretzels and breakfast biscuits. The Pizza Warmer Rental has an adjustable thermostat from 80 degrees to 160 degrees. This is a warmer machine only. It will NOT cook frozen pizzas. Pizzas are NOT included.
Delivery charges are added at checkout.
Online Ordering Instructions:
1. Click on the Calendar; Select your Event Date, Delivery & Pick-up Times
2. Add your rentals to your cart.
3. Fill out all your info
4. Make a 10% Deposit with Credit Card and that's it!