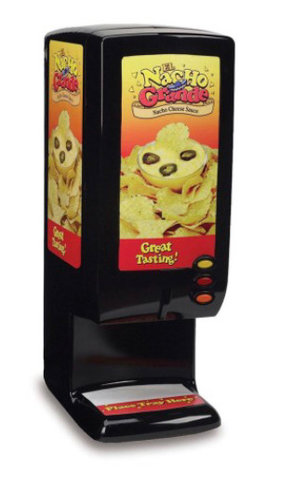 Nacho Machine Dispenser
Nacho Cheese Machine Rental Dallas TX!
The nacho cheese machine rental is a must for any family barbecue or movie night gathering! The goodness of cheese goes great with practically everything imaginable! Preparing the cheese before the event will ensure that the alert, oozy, cheese goodness on top of anything your guests want will taste! Don't get fooled by the word, the cheese that comes out of this machine is excellent on hot dogs, hamburgers, and french fires dip.
Our nacho cheese machine rental comes with a cheese bag and a dispenser itself! There are enough servings for 75 people in this nacho cheese machine rental! We ask the customer to provide the appropriate serving bowls or plates and your preferred chip bags. Do not miss those jalapeños! This is how it works. You just have to place the cheese bag inside the nacho cheese machine and put it on the cheese nozzle. Plug the cheese machine into an electrical circuit with 20amps and push the ON button. It will take the nacho cheese machine about 30 minutes to heat up the cheese to the perfect temperature and to ooze out with a press of a button! If you purchased more than 75 servings, there will be supplementary bags for each additional pack. Place the next cheese bag in the machine, while using the first bag. This will allow the new bag to be quickly changed and the cheese is ready for use without waiting.
Call us today at 469-600-2291 to see what more suggestions our employees have to make your event a great one! Whether it's more concession rentals or even some bounce house rentals, our workers will be delighted to provide assistance. Would you like to add the Nacho Warmer Rental? Please Click Here to add the nacho warmer rental to your order!
Click Here To View Operating Instructions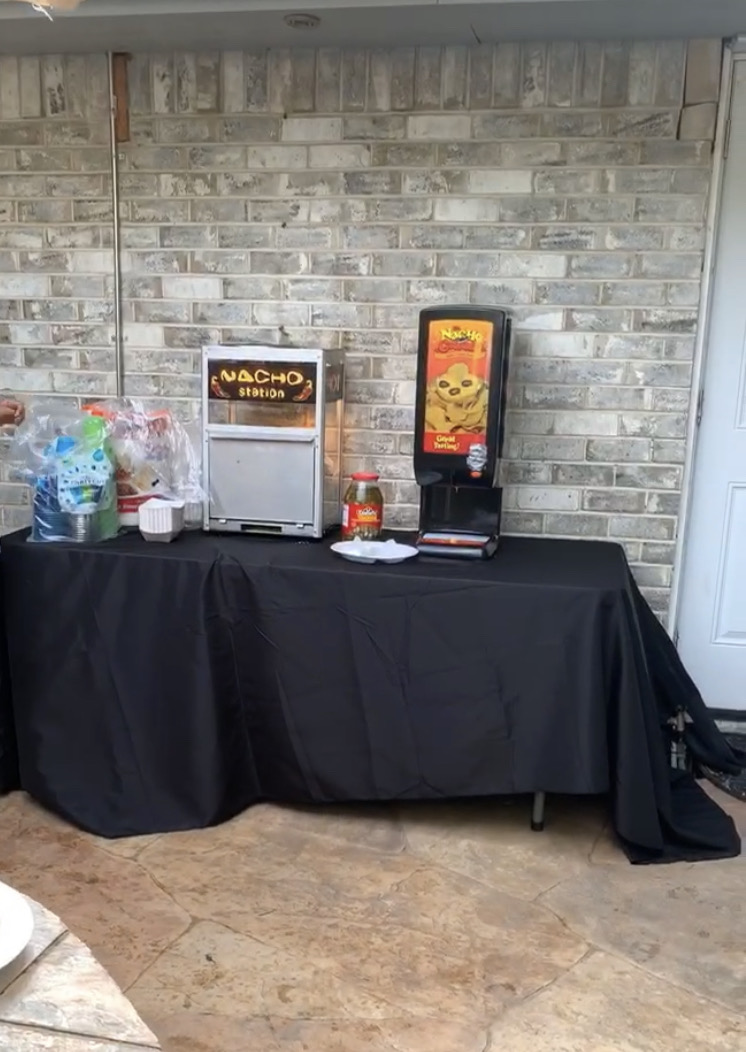 Star Commercial Hot Dog Roller Grill Rental Dallas Texas Cotton Candy Dallas, Popcorn Machine Dallas, Snow Cone Machine Dallas, Concession Machine Rental Dallas, Hot Dog Machine, Nacho Cheese Warmer, Frozen Margarita Drink, Party Concession Machine Rental Dallas, Party Food Machine Rental.