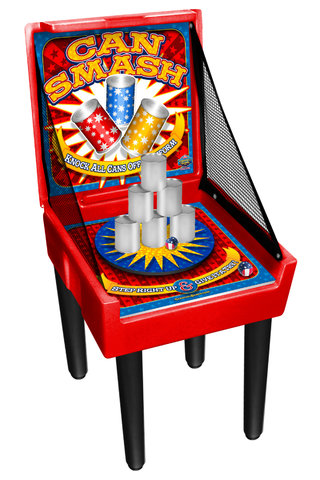 Can Smash
Can Smash Carnival Game Rental
A single player throws three tacky sacks (one at a time) at the six stacked cans! All cans must be completely knocked off the pedestal to win!
Alternate Game Play Ideas:
Top Can Only - Try to knock off only the top can without hitting any of the other cans down
Single Throw - Try to knock all six cans off the pedestal with a single throw.
with Inflatable Rental $65